Cook County couple James Coleman and Teri Chilefone had a very busy 2022.
On March 7, Coleman and Chilefone sold the Mountain Inn to Odyssey Resorts, a hotel that they managed to flip into a "charming little inn" over the course of three years.
"We bought the Mountain Inn from Mike Larson in December 2018," says Chilefone, "and then, literally, with our own two hands, James and I renovated the place inside and out to turn it into the boutique-style hotel that it is today."
"We put a lot of work into all 29 rooms," continues Chilefone, "painted the exterior, created new outdoor and indoor gathering spaces, redid the front desk, put in a gift shop, a pantry, and eventually took our average rating from 2.3 to nine stars. My sister has different murals on all the walls—it's really a sweet space."
Selling the Mountain Inn—a business that Coleman and Chilefone invested so much time and energy into—was not an easy decision to make. It took persistence on Odysseys part and a little bit of "charming" by Odyssey's CEO Kirk Schultz to win the couple over.
Once the Inn was sold, however, Coleman and Chilefone were both eager to find something new to pour themselves into, eager to explore new ways to stay active in a community that they feel has given them so much.
Not that the two of them didn't already have a lot on their collective plate…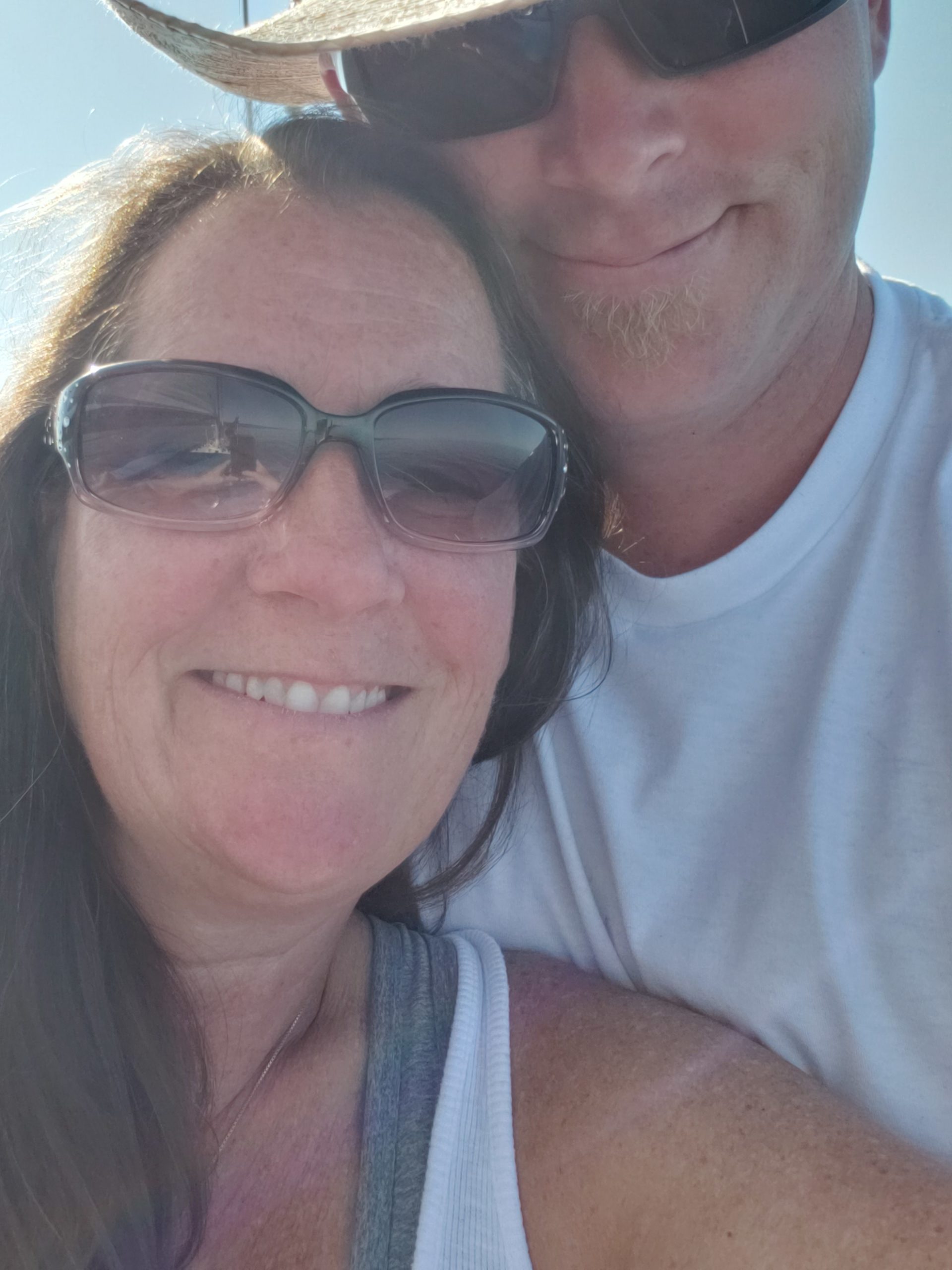 James runs a contracting business, Boulder Point Services, in addition to being heavily involved with the Lutsen Fire Department and Cook County EMS. Chilefone, on the other hand, manages her own massage studio, LutZen Massage, that currently has two locations within the county and employs five different massage therapists.
Regardless, on June 17 of the same year, Coleman and Chilefone purchased the Blue Moose in Grand Marais from long-time owner Bill Doucette.
"It was our friend Linda Garrity who first asked if we'd be interested in purchasing the Blue Moose," says Chilefone. "Apparently, there were a couple of interested buyers who planned on turning the property into vacation rentals, so we looked at the numbers and all that, but it wasn't until we heard Bill and his wife Marybeth's story that we knew [purchasing] was the right choice."
"Everyone we ever talk to," continues Chilefone, "comes to tears when they reminisce about these two and how they impacted the community. They left a bit of a legacy with this place and it is our hope to do the same, to continue what Bill started."
Today, there are seven cabins on the property in addition to the Blue Moose storefront, though, according to Coleman and Chilefone, two of them are considered "complete tear downs."
Being the dynamic duo that they are, Coleman and Chilefone have already renovated one of the cabins, and, according to Chilefone, she and her husband plan to renovate the other four salvageable existing cabins before adding to the property by building five more. All 10 cabins will be rented out as long-term rentals.
"Keeping the cabins as long-term rentals," says Chilefone, "that was Bill's thing."
"When other [property owners] started converting their properties into vacation rentals," continues Chilefone, "Bill really went hard the other way. It's my understanding that he really helped a lot of people out."
As far as the Blue Moose storefront is concerned, Coleman and Chilefone hope to make the shop their own without changing its underlying spirit.
"The Blue Moose is just a sweet little shop," says Chilefone. "Like our other businesses, James and I plan on putting our flair on the shop, but I think we're going to keep those ideas on the 'D-L' a little longer."
"Rene Swadberg has been the general manager of the Blue Moose for 15 years," continues Chilefone, "and she has done an amazing job. She is in her seventies, but has agreed to keep running things for another year, maybe two, and our hope is to find someone to mentor under her before she goes."
The Blue Moose is open May-October, though now is a great time to put in "Bare Root Orders" for the 2023 season.
For further information on the Blue Moose and all that there is to discover in the shop, visit their website at: thebluemoosemn.com.