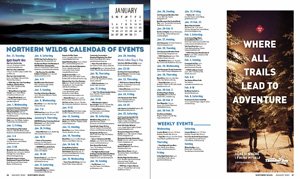 Download Northern Wild's January 2020 colorful monthly event calendar here!
See below for a selection of upcoming events.
Oktobeerfest
October 26, 2019 @ 6:00 pm
CDT
Head to Lutsen Resort for the first inaugural Oktobeerfest, held at 6 p.m. on Saturday, Oct. 26. Enjoy seasonal beer from six breweries, cider from two local breweries, traditional Oktoberfest food, live polka music, Oktoberfest games, and more. Cost to attend is $60 (plus tax). Must be 21 or older to attend.